The Manhattan Art Journal, Vol. 1, Issue 1, Summer 2023
8"x11", 189 pages, ed. of 683.
With writing by Jessica Almereyda, Anthony Atlas, Brian Block, Chris Camperchioli, Noah Dillon, Marguerite Duras, Michael Eby, Andy Giannakakis, Laszlo Horvath, Ella Howells, Cameron Hurst, Domenic Hutchins, Carmen-Sibha Keiso, Bill Kemmler, Eydís Klej, Adam Lehrer, Mathieu Malouf, Marc Matchak, Lucas Matheson, Christian Oldham, Tannon Reckling, Libby Rothfeld, Jake S., Audrey Schmidt, Sophy Schulman, Mitzi Sfarzada, Myles Starr, Sean Tatol, Dylan Taylor, Luka Usmiani, Adrian Wilson, and Jarrod Zlatic, interviews by Ryan Cullen, Famous Art Guy, Carmen-Sibha Keiso, and Ross Simonini, and comics by Andrew Newell Walther.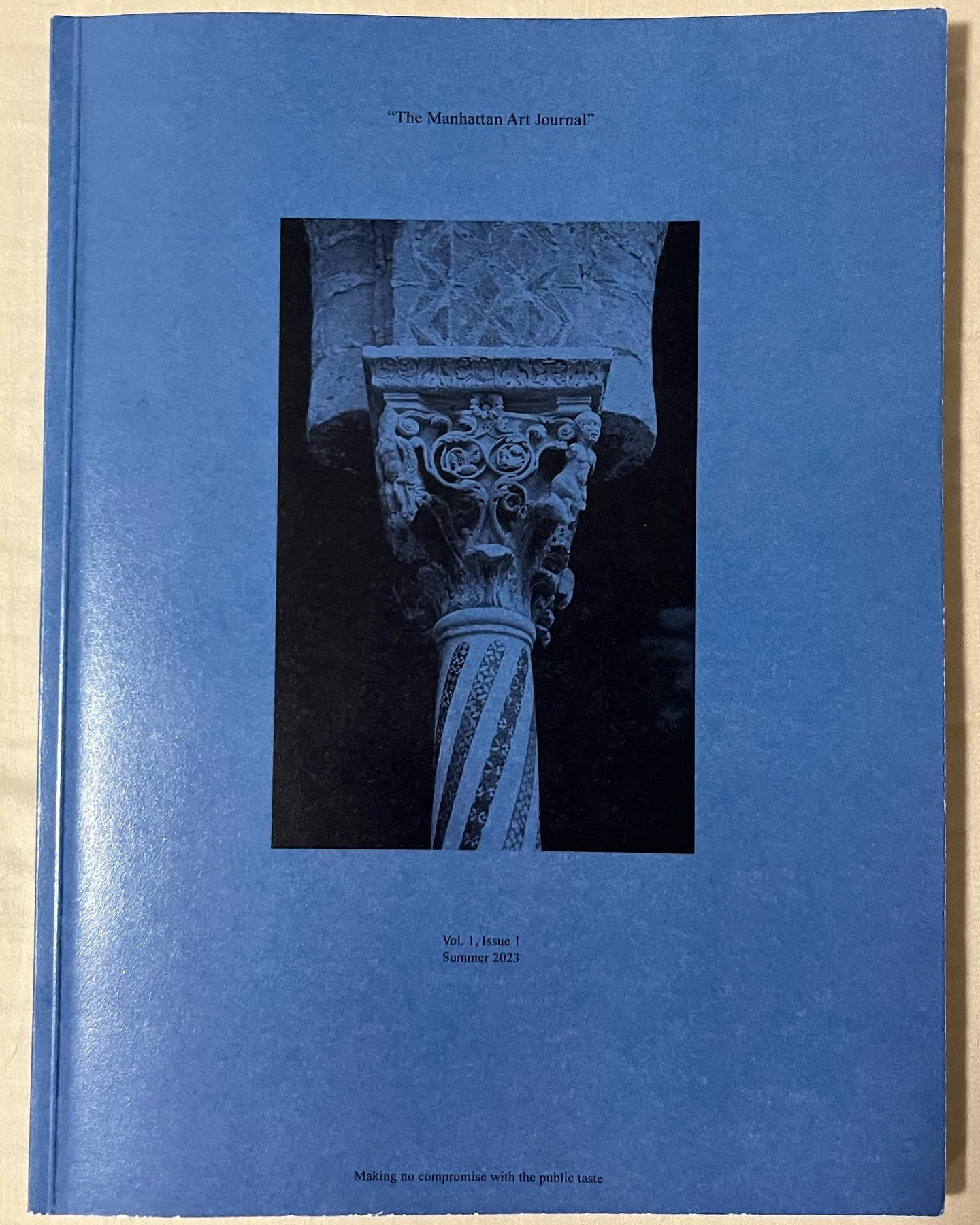 $25+$5 s&h (USA)
$25+$20 s&h (International)
To stock copies at your bookstore/gallery/laundromat/wine bar (domestic or international), email hankjwimbleton@gmail.com for more information.
Copies are/will be/were available at:
Ulrik (NYC)
King's Leap (NYC)
Miguel Abreu (NYC)
World Food Books (Melbourne, AUS)
Gora Gora Books (Zurich, CH)
Espace Maurice (Montreal, CAN)
Picanoteca (Vienna, AT)